UMG ACADEMY: SETTING A NEW STANDARD IN DIGITAL MARKETING EDUCATION
UMG Academy: Pioneering Digital Marketing Education for Russian-Speakers with a Focus on User Privacy and Ethical Data Practices in Central Asia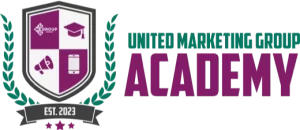 NEW YORK, Oct. 18, 2023 — UMG Academy, an avant-garde digital academy, is proud to announce its launch, marking a new era in digital marketing education for the Russian-speaking audience. This pioneering platform is the brainchild of Alex Shakirova, the marketing wizard behind the acclaimed United Marketing Group (UMG).
"UMG Academy isn't just another course platform," Shakirova says. "It's a promise – of quality, relevance, and actionable digital marketing knowledge, crafted meticulously for the Russian-speaking world."
UMG has carved a niche in the digital marketing realm, partnering with 140+ brands and launching large-scale campaigns. Now, its expertise is encapsulated in UMG Academy, a platform offering a unique fusion of traditional marketing and AI-driven strategies.
With a team of Certified Digital Marketers and Certified Prompt Engineers, UMG Academy aims to provide unparalleled, hands-on digital marketing education. The academy is dedicated to empowering small businesses, budding marketers, and professionals, helping them enhance their digital footprint.
As the digital sphere expands in Central Asia, UMG Academy also recognizes the crucial role of user data privacy and protection. Therefore, it pledges to educate the region on global privacy standards, best practices, and ethical handling of user data.
What sets UMG Academy apart is its practical approach to learning. Its courses reflect the real-world experiences of global marketing experts. Theoretical learning is complemented by practical tasks and each student is offered an ecosystem of mentorship, a thriving student community, and continuous networking opportunities.
"In today's digital age, I saw so many talented professionals without the right global tools at their fingertips". – Alex Shakirova says. "That gap, that need, was the driving force behind creating UMG Academy."
The academy's target audience includes entrepreneurs with online portfolios, digital marketing novices and professionals, and corporates seeking comprehensive digital training. It offers a variety of certificate and modular courses, starting with the Digital Marketing School. The depth of the courses ranges from basic overviews to detailed strategy dissection and data analysis.
UMG Academy's initial focus will be on the Central Asian powerhouses: Uzbekistan, Kyrgyzstan, Tajikistan, and Kazakhstan, with Uzbekistan taking center stage.
For more information about UMG Academy, visit our website
About UMG Academy
UMG Academy is an innovative digital marketing education platform for the Russian-speaking audience. Founded by Alex Shakirova, it leverages the expertise of the United Marketing Group, offering a unique blend of traditional marketing and AI-driven strategies. UMG Academy is committed to delivering quality, relevant, and actionable digital marketing knowledge.
For more information about UMG, please see its website or contact:
Paulina Karpova
https://umg-marketing.com/
https://www.umg.academy/
pr@umg-marketing.com
Source: UMG Marketing Group
Media about us
Secure the key to your success